Wednesday, July 29, 2015
FBCF Splits, FOTS Finishes 1 Game Ahead of Goodfellas
Each team was involved in a run-rule for their first game: FOTS lost to Edgewater and Goodfellas beat BAPC Lions.

In the final game of the season, FOTS jumped out to a 7-0 lead on Goodfellas in the first inning and hung on for a 9-6 victory.

Stats Highlights for FOTS
Best Batting Avg: Kyle A - .800
Best Slugging Pct: Kyle A - 2.200
Most RBIs: Kyle A - 3
Home Runs: Kyle A (2), Jordan (1)
Triples: Jacob, Robeau - 1 each
Doubles: Kyle A, Nathan, Jacob - 1 each
Most Runs Scored: Kyle A, Jacob, Jordan - 2 each
NO Walks
Most In Need of a Contract Extension Based on One Game: Kyle A

Stats Highlights for Goodfellas
Best Batting Avg: Perry, Mike, Sumrall, Larry, Groux, Brett, Ball - .750
Best Slugging Pct: Mike, Groux - 1.250
Most RBIs: Groux, Ball - 4 each
NO Home Runs
NO Triples
Most Doubles: Mike, Groux - 2 each
Most Runs Scored: Greg, Mike - 3 each
Most Walks: Brett, Stan - 1 each
Monday, July 27, 2015
Stats Highlights From 7/20/2015
Stats Highlights for Goodfellas
Best Batting Avg: Perry, Sumrall, Taylor - .667
Best Slugging Pct: Sumrall - 1.333
Most RBIs: Greg, John, Guidry - 2 each
NO Home Runs
Triples: Sumrall, Taylor - 1 each
Doubles: Perry, Brett - 1 each
Most Runs Scored: John, Brett, JP - 2 each
Most Walks: John, Guidry, JP, Bruce, Stan, Larry, Ball - 1 each

Stats Highlights for FOTS
Best Batting Avg: Matt V - 1.000
Best Slugging Pct: Nathan - 1.500
Most RBIs: Nathan - 5
The ONLY Home Run: Nathan
The ONLY Triple: Jordan
Most Doubles: Matt V - 2
Most Runs Scored: Matt V - 5
Most Walks: Lesco, Chris - 1 each
Tuesday, July 14, 2015
FBCF Splits Twice
Goodfellas kicked off their evening with a fantastic win over the A-Men. In the top of the 5th the A-Men scored 7 runs to take a 9-6 lead. Goodfellas put together a five minute, 3 run inning to tie the game and go into extra innings. With the one pitch rule in play, Stan threw enough strikes to get the A-Men swinging and held them to only 2 runs. Ball started off the comeback attempt with a single followed by a walk by Guidry. Greg bashed a double to center field to score Ball. Then Brett came up and creamed a triple over the left fielder's head scoring both Guidry and Greg for a 12-11 victory.
FOTS had a rough start in their first game as they struggled once again to score runs and lost to Baybrook Baptist.
They came back with a vengeance against Shadycrest. FOTS took advantage of some shaky pitching to draw 9 walks in the game. They capitalized on those walks with plenty of hits en route to scoring 17 runs in a run-rule victory capped off by a walk-off home run from Mason.
Goodfellas laid an egg in their final game of the night against Southeast Varsity. The offense sputtered and the defense didn't help. Both teams struggled on the mound with tons of walks being issued. SE Varsity took advantage of the walks while Goodfellas squandered their opportunities as they lost 14-6.
Stats Highlights for Goodfellas
Best Batting Avg: Ball - 1.000
Best Slugging Pct: Ball - 2.000
Most RBIs: Brett, Sumrall - 4 each
Home Runs - Ball, Brett, Matthew
The ONLY Triple: Brett
Doubles: Sumrall, Greg - 1 each
Most Runs Scored: Matthew - 4
Most Walks: Guidry - 3
Most No-shows: Taki - 6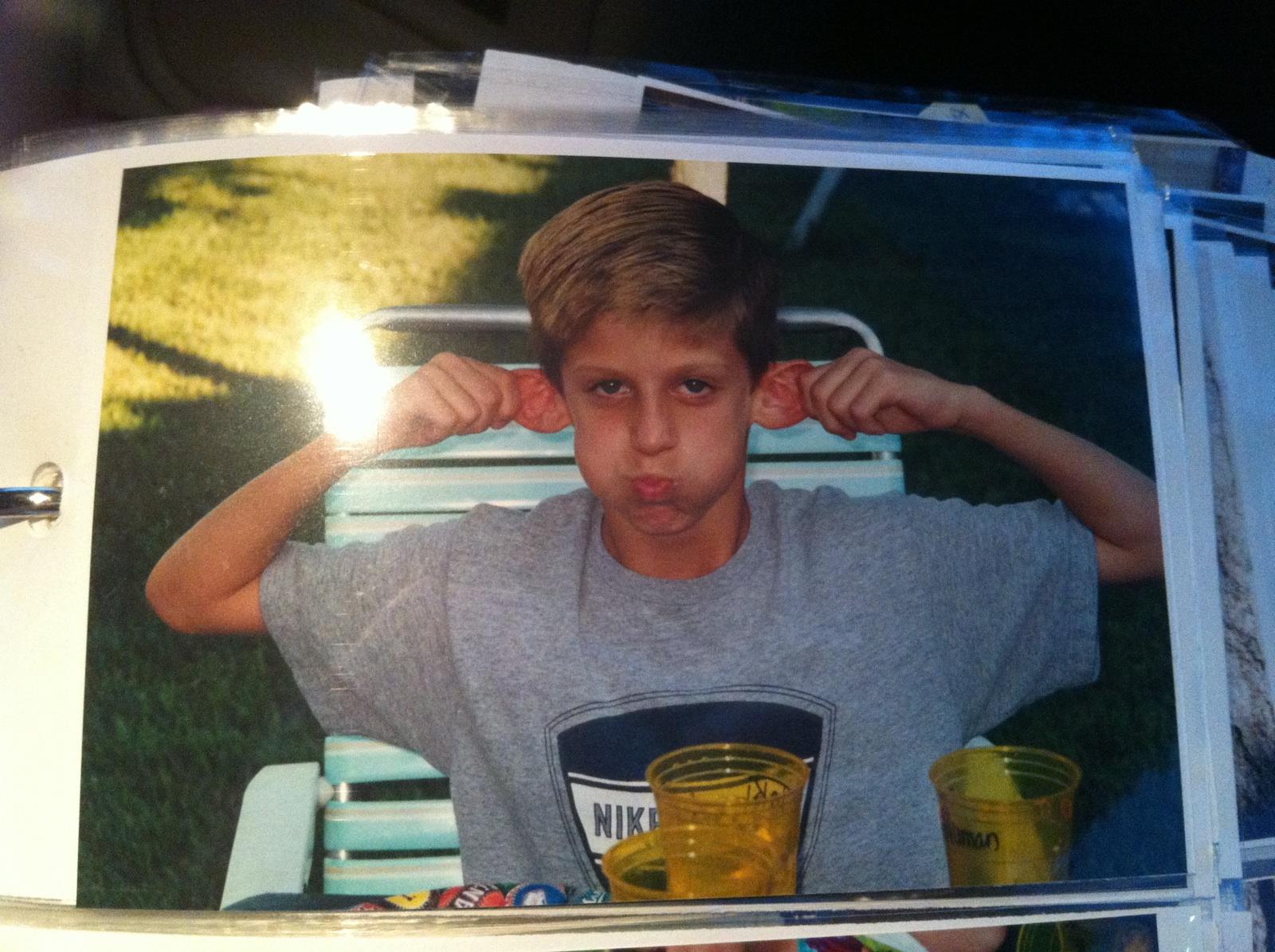 Stats Highlights for FOTS
Best Batting Avg: Jordan - .750
Best Slugging Pct: Mason - 1.600
Most RBIs: Nathan, Mason - 4 each
The ONLY Home Run: Mason
Triples: Nathan, Mason - 1 each
Most Doubles: Nathan - 2
Most Runs Scored: Jacob - 4
Most Walks: Nelson - 3
Tuesday, July 07, 2015
Summer Season is Under Way
Apologies for the lack of updates, Summer Season started June 15 - so we're now 4 weeks in. Both teams went 2-2 in the first two weeks and then each team won their double header in week 3. So going into last night's games both were 4-2.

FOTS suffered a hard luck extra innings loss to LSC in their first game last night. After giving up 7 runs in the first, FOTS held LSC to goose eggs the next three innings as they gradually crept up and eventually took the lead 8-7. However, LSC as the home team tied it up to go to extra innings. FOTS couldn't score in their bonus at-bat and LSC pushed a run across for a 9-8 victory.

In their second game, FOTS hung on to beat the BAPC Lions even though they only managed 7 runs in the game.

Goodfellas put the pedal to the metal early against Baybrook Baptist and never let up, eventually winning by run-rule 14-2 after four innings. They kept their foot down and beat Edgebrook by run-rule as well with a score of 14-4 in the 5th inning.

Stats Highlights for FOTS
Best Batting Avg: Ben - 1.000
Best Slugging Pct: Jordan - 1.167
Most RBIs: Mason - 4
The ONLY Home Run: Jordan
The ONLY Triple: Jordan
Doubles: Mason, Perry - 1 each
Most Runs Scored: Matt M, Chris, Jordan - 3 each
Most Walks: Matt M - 2

Stats Highlights for Goodfellas
Best Batting Avg: Guidry, JP, Mike - 1.000
Best Slugging Pct: Mike - 1.750
Most RBIs: Groux - 5
The ONLY Home Run - Groux
Triples: Brett (2), Larry (1)
Most Doubles: Mike - 3
Most Runs Scored: JP, Mike, Groux, Greg, Brett - 3 each
The ONLY Walk: Guidry